Hello DigitalNinja!

Welcome to TACONS.. Please give us a brief introduction about yourself and what you are keeping. If you have some pictures you would like to share with us, feel free to post them here. We always love to see new fishy pictures here.

Enjoy and welcome to the forum. :cheers:
Thanks for the welcome.

I just got the tank recently and just finished cycling it, yesterday I went out and bought some fish, 5 harlequin rasboras and 2 dwarf (Least I hope they are) neon gouramis' all in a 10gallon with 1 live plant (Going to get another 1 or 2 soon) and a few decorations.

I have a heater keeping it all at about 25 degrees and a marina S15 filter.

DigitalNinja




Number of posts

: 29




Fishbait

Mods





Number of posts

: 3098



Welcome Aboard
Sounds like you got a good start on things

machzeater

Mods





Number of posts

: 1367



Hello and Welcome to TACONS!!

Wayne
One thing I noticed is that my Gourami's seem to like sitting near the bottom by a rock. Is this normal behavior?

DigitalNinja




Number of posts

: 29



Heyy and welcome! Show us some pictures of your set up!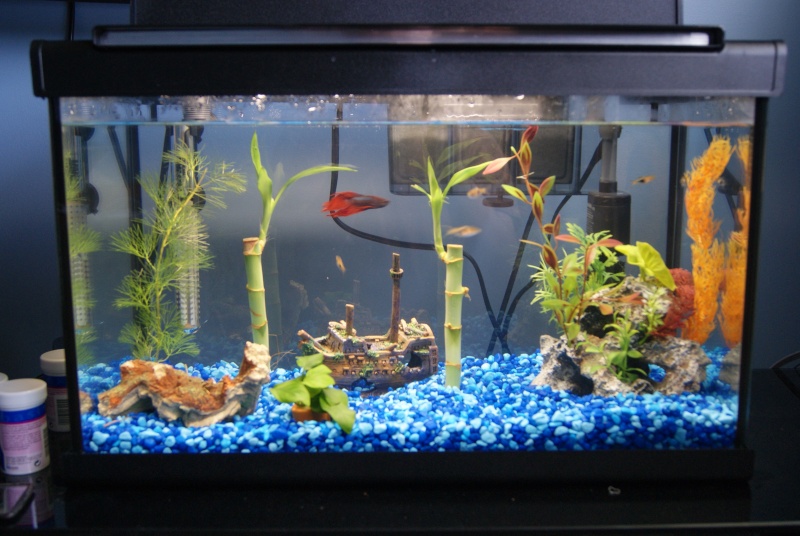 Here is a bad pic, my camera corrupted 3/4's of the pics I think the memory card is bad.

DigitalNinja




Number of posts

: 29



Nice set-up.

Great shot too.

Thanks for sharing. :cheers:
---
Permissions in this forum:
You
cannot
reply to topics in this forum